Philip Butler Manchester Freelance Website Designer Goes AWOL! AWOL Studios that is; part of Hope Mill in Ancoats, Manchester.
Manchester Freelance Website Designer – A New Home
It's taken a while to settle what with the commitment to finish creating Bee Quest, but I'm pleased to say that I'm now settled into: Studio 218, AWOL Studios, Hope Mill, 113 Pollard Street, Ancoats, Manchester. M4 7JA.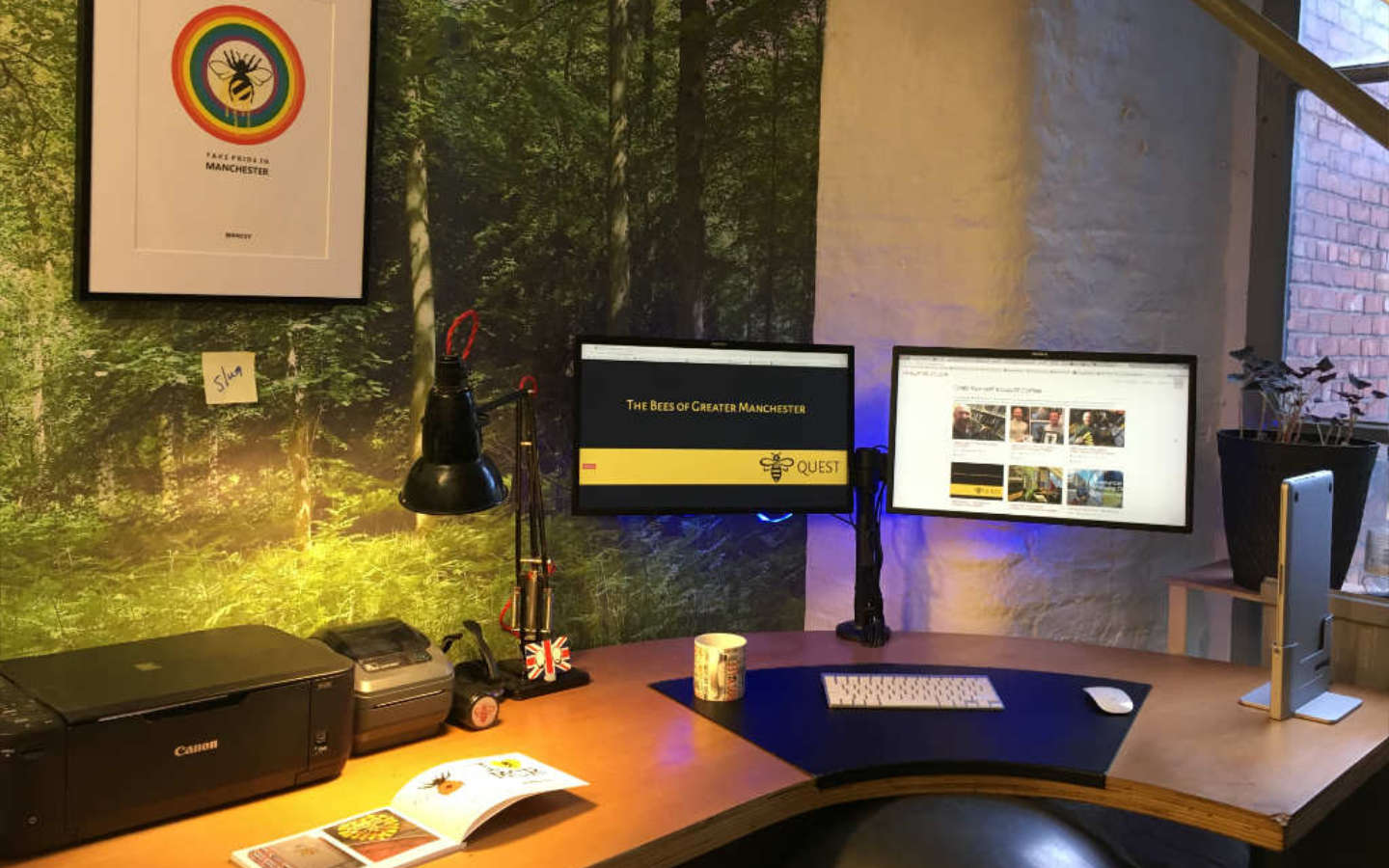 Studio 218 became a lot more inspirational and relaxed once the whitewash walls were covered with printed vinyl and the bare floorboards were fitted with astro turf to transform the studio space into a tranquil woodland scene (both the vinyl and astro turf were salvaged from a pile of stuff earmarked for the rubbish dump)!
AWOL Studios is a buzzing, creative hub in the heart of Ancoats that provides flexible and affordable studio spaces.
Hanging above my desk is a one of a kind collaborative print titled 'TAKE PRIDE IN MANCHESTER' by the renowned artist Mancsy and a lesser know anon street artist called Slug. I'll be writing about the Mancsy & Slug collaboration and how I was fortunate enough to acquire it in the next week or so.
2018 is going to be an amazing year, it's only February and there are so many projects in the pipeline already! If you're looking for a Manchester Freelance Website Designer to create a new website for you or re-design an existing site then Go-On, Drop Me a Line.